Don't forget, this weekend is the Fall Sale!

We have some huge savings on this year's and previous year's XC ski gear and apparel, up to 60% off retail. One weekend only! September 16th -19th. 
Thursday 10am-6pm
Friday 10am-5pm
Saturday 10am-4pm
Sunday 12am-4pm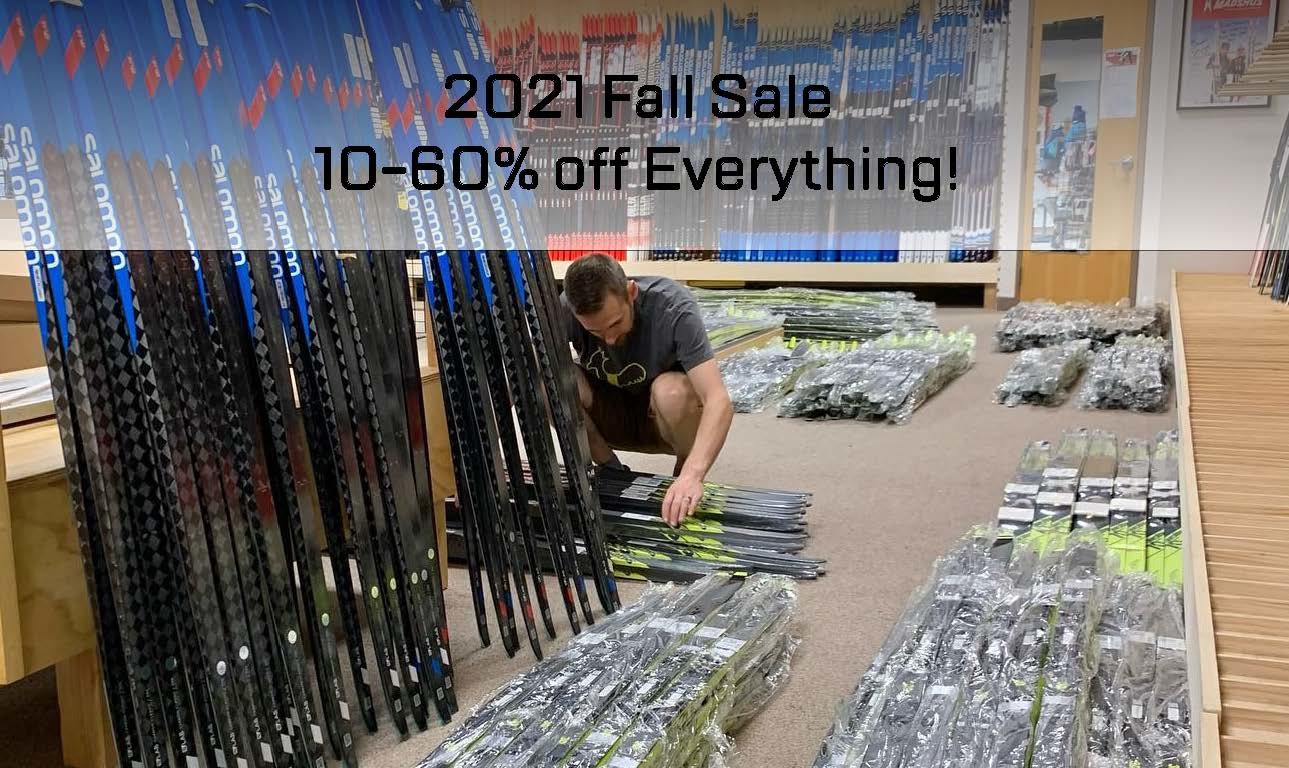 ONLINE CUSTOMERS:
Use coupon "FALLSALE" to take 10% off sitewide including already discounted gear!
Save at least 10-20% on all new incoming 2021/2022 gear
XC Clothing: All last year's apparel 40-50% off
XC Service Sale: FREE hotbox with all ski and grind purchases this weekend. Check out our Grinds and Service Options!
XC Ski Poles: All ski poles are 20-60% off, Shop Poles Here
Save at least 10-20% on all new incoming 2020/2021 gear
Ski flex tester: Come check out your ski fit before the start of the season! Flex test and fleet analysis available, for larger fleet analysis please contact [email protected] to schedule a spot ahead of time. 
*Fall Sale excludes all race room selected skis*