Turnamic_Prolink _SNS_NNN
Turning and dynamic… you get Turnamic; that is the biggest change to the XC binding market for the coming season. Turnamic is a new binding system that was co-developed by Fischer and Rossignol. Why? Honestly, it comes down to money and product development. Fischer and Rossignol have been using Rottefella bindings and outsoles for a while now and there is a cost associated with buying bindings and soles another company. With development of their own binding/outsole system it allows them to manufacture products at a much lower cost but also frees them from design limitations. Now, Fischer and Rossi do not have to use pre-made soles, they can develop their own which gives them a great deal of freedom on the boot fit side of things. I can tell you that both Fischer and Rossi have better fitting boots with their new soles for this year.
Fear-not the new binding, it is compatible with NNN and Prolink. Also, the Turnamic binding is adjustable in 0.5cm increments just like Xcelerator. The new Turnamic bindings are adjustable without a tool/key and include 7 mounting locations from -1.5cm to +1.5cm. Another difference from NNN is the Turnamic plate system useing 2 plates vs one… the claim is there is less camber distortion from a 2-piece plate. I have heard industry people say they can feel a noticeable positive difference in classic skis with a Turnamic plate but cannot tell much change on the skate side of things. This makes sense as skate skis have a much more rigid mid-body compared to classic skis so the additional flex freedom from a 2-piece plate system is negligible on skate.
Another noticeable difference vs Prolink or NNN is the locking mechanism for Turnamic bindings. "Turn" is part of Turnamic and to release/open/close the binding you turn a big knob at the front of the binding. This is actually genius as it is very easy to operate (no more losing fingernails from frozen Xcelerator bindings). There is a tension screw under the binding to adjust how easily the binding knob turns. I suppose at the top level, racers will choose to adjust the tightness all the way up to prevent the binding from accidentally opening from a competitors well-placed pole plant.  All the Turnamic bindings are automatic/step-in except the top tier "Pro" version which gives up the automatic functionality to save a bit of weight.
Also, we have been hearing mixed opinions from industry people on whether or not SNS bindings can be mounted on new Turnamic skis; 2017/2018 Fischer and Rossignol skis. We have played around with a few things and found an option we are comfortable using to mount SNS on the Turnamic plate system.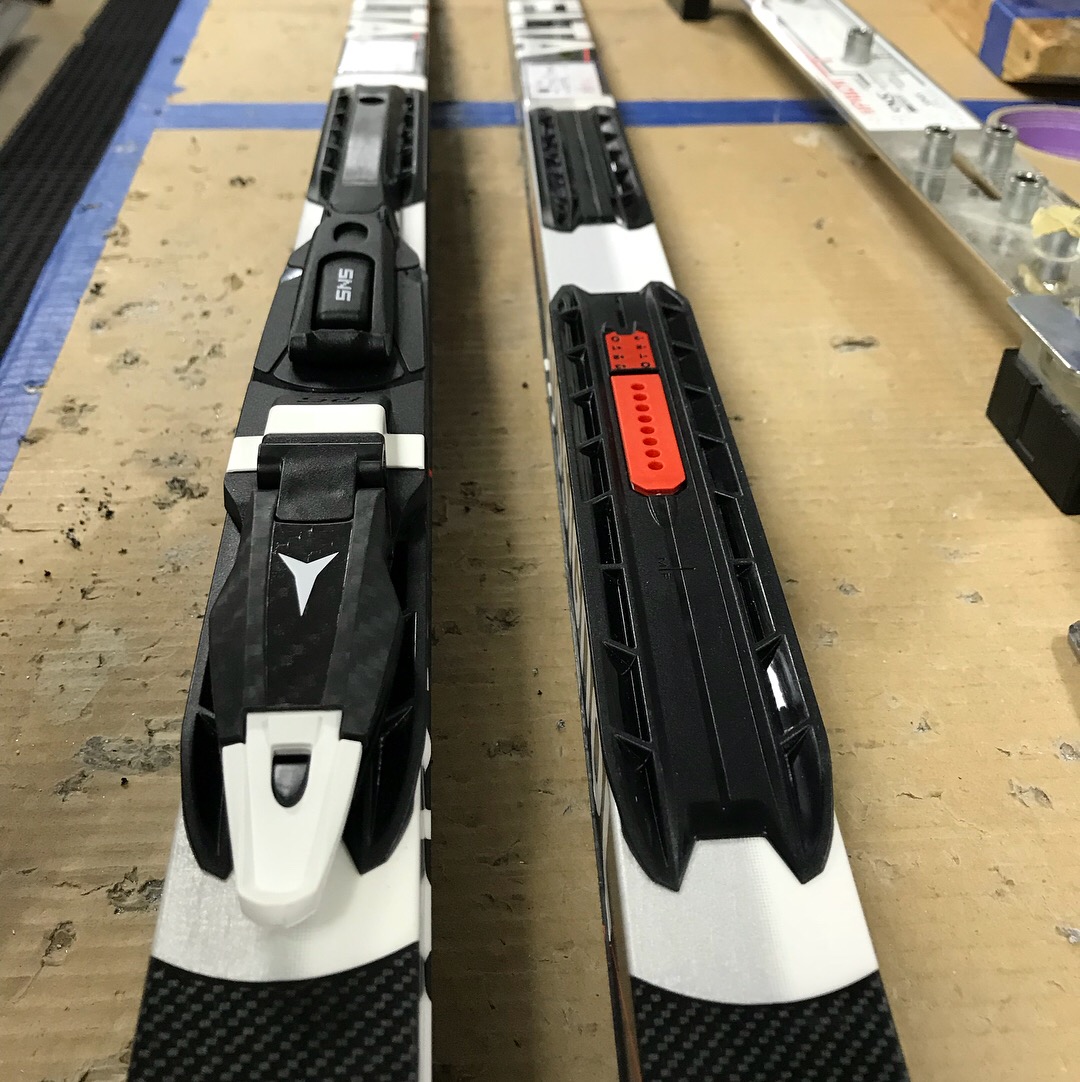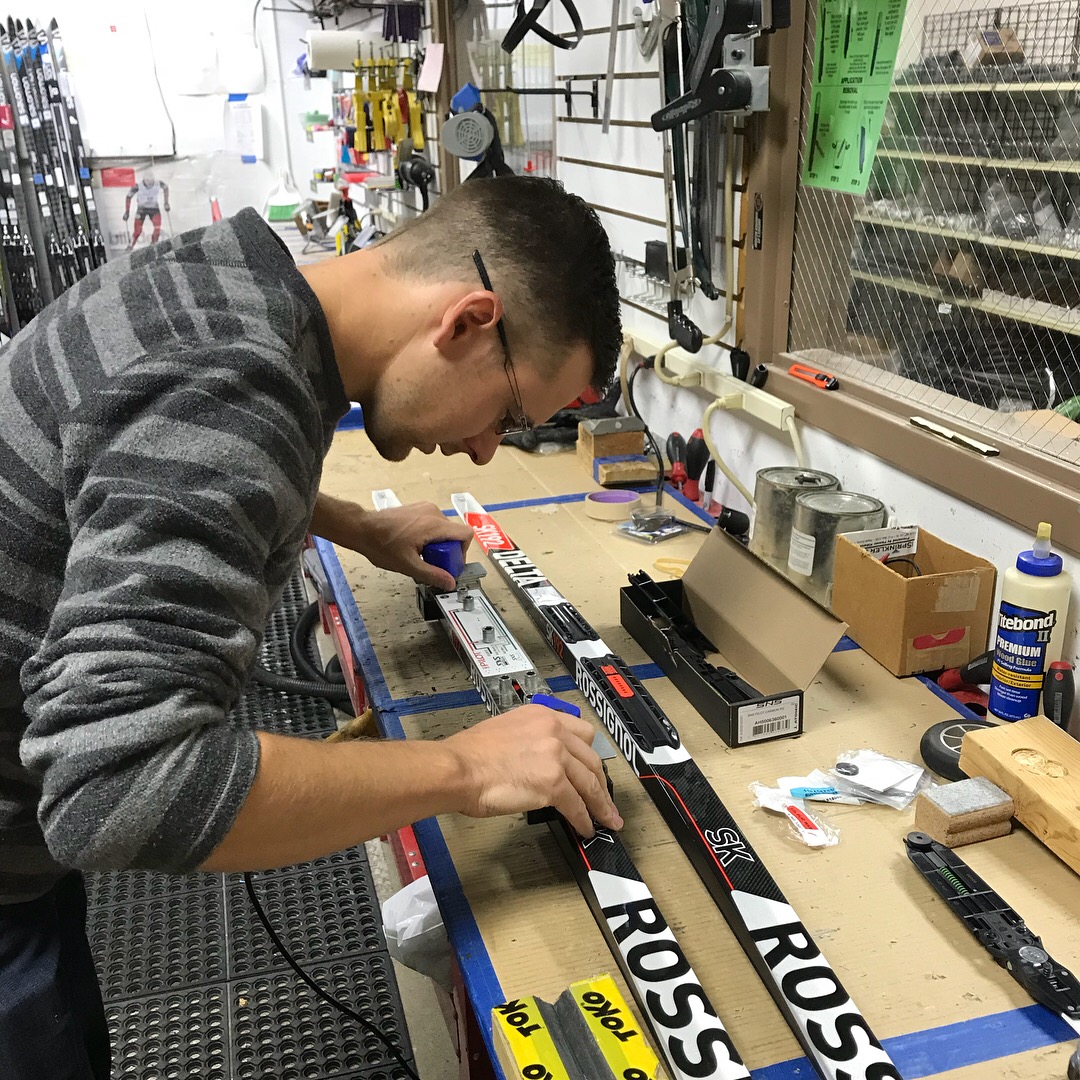 Read about our most recent ski picking Trips