Ski Fleet Analysis
Ski Fleet Analysis sounds like a big scary term that should only be used for elite and World Cup racers. This is false. Knowing your ski/skis is important whether you have one pair or 8+ pairs. At Pioneer, we have a lot of experience with ski and ski fleet analysis. Matt Liebsch has helped novice racers all the way to National and International racers sort out their skis. The important thing to know about skis is that they are not all created equal. A better quality ski will out perform any ski with the "correct" flex number every time. Also, high quality skis will perform in a broader range of conditions and be easier to ski on. At a basic level, the rule is, cold skis work in cold snow, warm skis work in warm snow but can also work well in cold snow if their flex quality is very high. Knowing where your skis will perform and where they will not perform can greatly reduce the complexity of making race day choices. And if you only have one pair of skis...make sure it is of the highest quality and that it leans towards the warmer profile of flex characteristics. We are here to help navigate and simplify ski flex and fitting. Call or email us with any questions about ski fit or ski flex.
Do you know where your ski performs?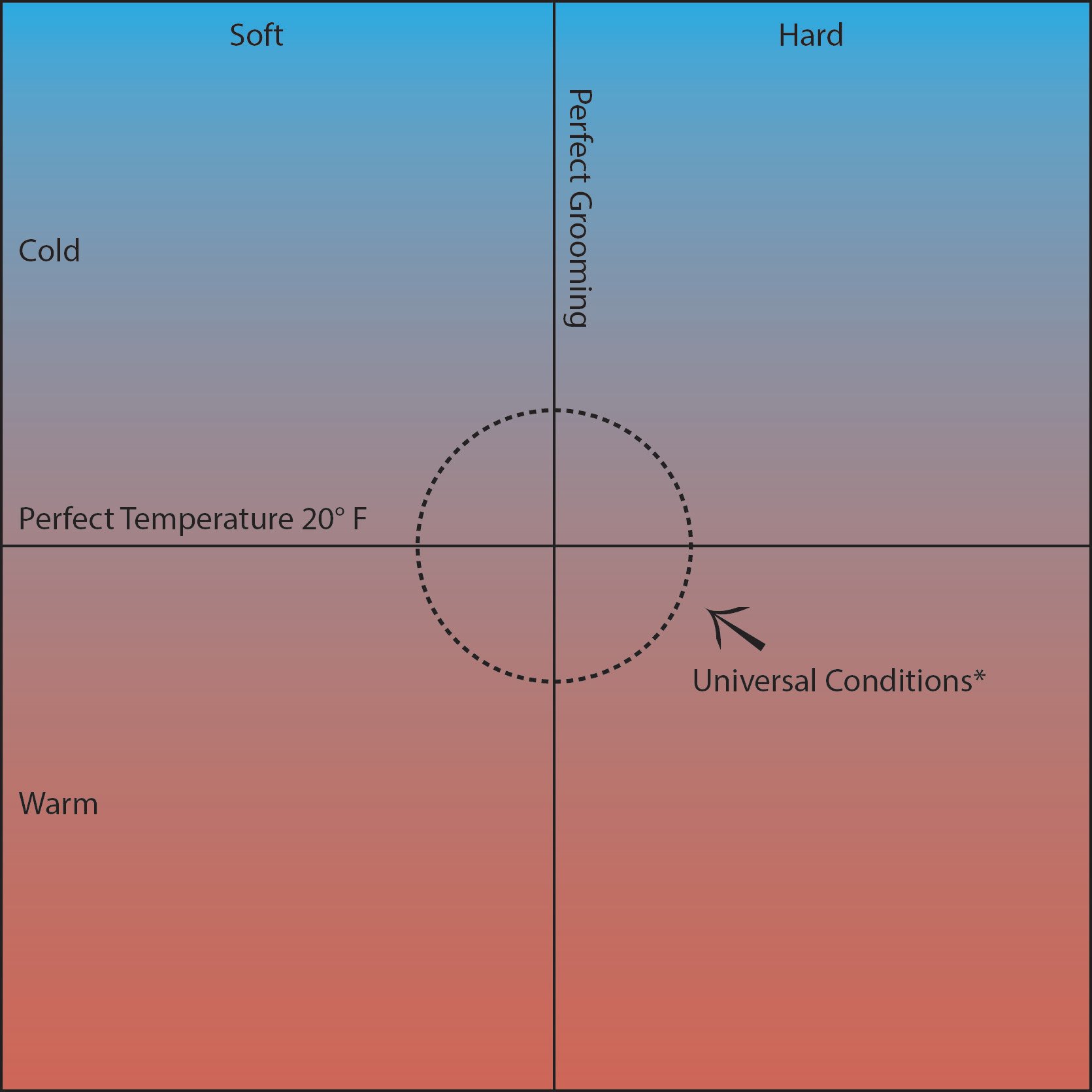 *Universal Conditions...ie, all skis work well when it is 20F and perfect grooming. Better skis will always work in uni conditions but they will also reach into the corners of the graph (difficult conditions).