| | |
| --- | --- |
| Article number: | RCT30-00-1625 |
| Availability: | Out of stock |
| Delivery time: | N/A |
Building on the success of the Triac 2.5, the 3.0 brings a stealthy new graphic to the same shaft as the 2.5 but sheds some weight in other areas. Claiming a 32% overall weight reduction, the Triac 3.0 gets a new grip and strap system that is mainly responsible for the weight savings. The new grip gets a new attachment method for the strap allowing for a large chunk of grip material to be removed compared to the previous design. The strap itself uses a new design as well to shed a little additional weight. Finally, there is a new "pendulum" basket available which replaces the steel tip with aluminum to save just a little bit more weight. It should be noted that the tip of the pole is the most important place to save weight as swing weight is affected most at the tip. While the updates aren't too revolutionary, the weight savings is significant, and the 3.0 remains one of the most popular poles on the World Cup due to it's proven combination of excellent stiffness, low weight, and strength.
**Note that the Swix Triac 3.0 and Quantum 1, 2 and 3 poles have a new handle design that measures shorter than the old Swix handles (see picture to left). The point at which the strap comes out of the handle is the same for any given pole length, whether it has the TCS handle or the old Swix handles. Even though the tops of the handles measure differently, the marked lengths will be the same as before. For example, if you used a 160cm pole before, you will still use a 160cm pole with the new system, but the handle of the new pole will be shorter.
*Sold as pairs*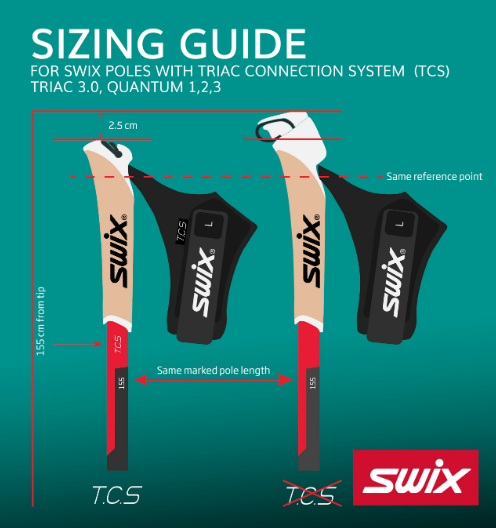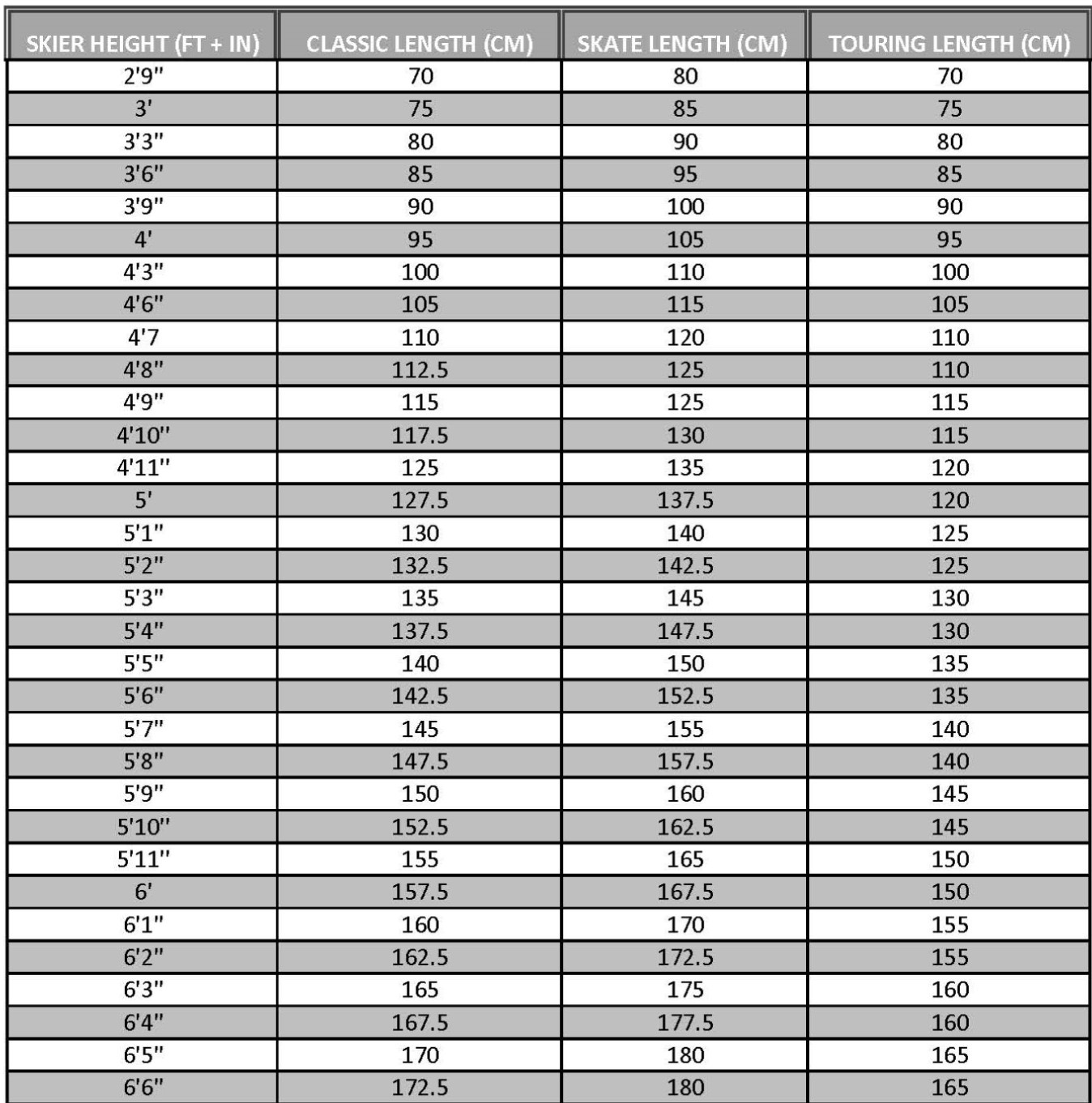 *For those competing in FIS regulated events maximum classic pole length is calculated at 83% of skier height in boots.
0
stars based on
0
reviews